THE SONG OF SOLOMON THE SNAIL
Meet a snail called Solomon. Keep him company as he goes along. Lean in close and listen… For as he travels he sings his song.. Love is Patient, Love is Kind. Hear his voice and pay it Mind.
"What a wonderful book this is. My Grandchildren loved it!!!"
–Amazon customer "A."
"Thank you for your beautiful book of wisdom…and love…unconditional…[that] the world really needs…because God is within us. That Mighty Wondrous Voice of Love!!!"
– Shirley D. Johnson, President of Police and Fire Line of Duty Widows, Brooklyn NY.
Caroleann Rice is a mother to a grown son Kevin, and a grown daughter, Colleen. She is also a grandmother to Colleen's twin daughters Madison and Paige. Besides enjoying spending time with her granddaughters, Caroleann, a chaplain, ministers to a Wednesday night prayer group, The Women of the Well, which has been meeting regularly at her home for 14 years, and more recently, as the author of the book, The Song of Solomon the Snail, to which this book is a sequel, she is enjoying the process of writing, making characters come alive to share a message of meeting challenges and struggles.
Caroleann Rice's life journey has led her to overcome many challenges. Widowed young at the age of 33, she raised her son and daughter as a single mom. Caroleann enjoys spending time with her family.
When she lost her husband she was compelled to change her direction in life, which brought her to new heights and challenges. Her accomplishments since then include becoming a spiritual director and a chaplain. She enjoys traveling, cooking and music, and her new career in her seventies is writing children's book.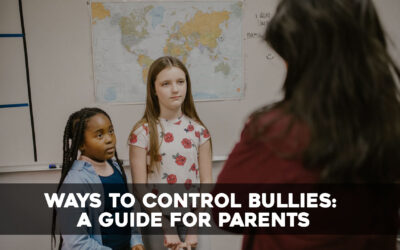 Ways To Control Bullies: A Guide For Parents The effects of bullying go a long way, linking to many adverse outcomes, including mental health. Kids who are bullied, kids who bully, and those who witness bullying tend to acquire these harmful effects. Hence, as early...